About St. Joseph's
Renowned for compassionate care, St. Joseph's Health Care London is one of the best academic health care organizations in Canada dedicated to helping people live to their fullest by minimizing the effects of injury, disease and disability. Across five major sites and through some 50 distinct programs and services, many of which extend into our community and region, St. Joseph's has emerged as a specialty hospital organization in key areas of our health system.
Care, Recovery and Rehabilitation
Programs and teams focused on return to maximum function – body, mind and spirit – cut across the sites of St. Joseph's. Our central hub for community and regional recovery and rehabilitation programs is at Parkwood Institute. Here, the clinical and research synergies in mobility and activity, cognition, brain and mental health, have converged. 1,915
Residents/Clinical Fellows/
Medical Students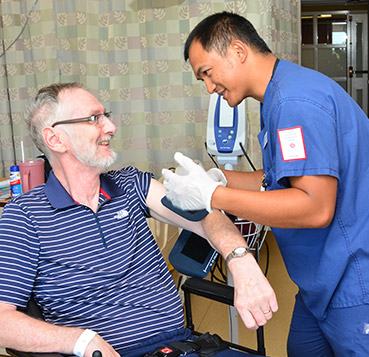 4,000
Employees
Chronic Disease Management
While the label of chronic disease is not well understood by the public, this area of care is the largest and fastest growing health care need of our time. People dealing with long-term health issues related to inherited, psychosocial, lifestyle and/or aging come to St. Joseph's for a range of comprehensive diagnostic, treatment and, when needed, inpatient care.

833
Health Care Students
Specialized Mental Health Care
St. Joseph's now leads regional specialty mental health services, including adolescents and adults of all ages. We receive patients requiring specialized care from acute care hospitals and provide assessment and treatment services for people whose mental illness has brought them in contact with the legal system.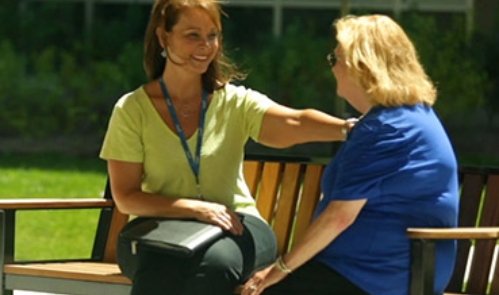 1,224
Physicians

3,139,122
Square Footage

15
Geographic Locations
Diagnostic and Surgery Services
St. Joseph's diagnostic and surgery programs are at the forefront of technology, education and research with recognition nationally and internationally. In keeping with health care advancements, these services are primarily delivered on an outpatient basis from a broad regional referral base.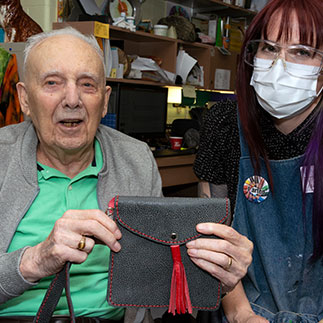 Care of the Elderly
Always part of the distinct histories of our founding organizations, St. Joseph's is devoted to the special care needs of aging populations. This focus transcends our sites and includes long-term and residential care settings, specialized geriatric programs and teams, and a host of outpatient and research initiatives focusing on mobility and activity, cognition, mental health, restoration and all activities that enable independence and quality of life.

944,424
Outpatient/Outreach Visits
*All figures shown are from April 1, 2016 to March 31, 2017.
Our Partners
St. Joseph's Health Care Foundation
With the support of a giving community, St. Joseph's Health Care Foundation invests in health care innovation and discovery at St. Joseph's Health Care London that would otherwise not be possible. Our foundation is committed to patient care, donor accountability and volunteerism. We are proud to continue meeting Imagine Canada's Ethics Fundraising and Financial Accountability Code.
Lawson Health Research Institute
Lawson Health Research Institute is the research institute of St. Joseph's Health Care London and London Health Sciences Centre. Lawson is one of the top 10 hospital-based research institutes in Canada attracting over $125 million in research income each year. Lawson is recognized internationally for its research and clinical work, spanning the full continuum of human life. At St. Joseph's, Lawson investigators focus their research on diabetes, geriatric care, rehabilitation, probiotics and imaging. Advances derived from research are applied directly to patient care and are shared through its regional outreach programs.