Background
One of the guiding forces of all of the work of St. Joseph's Health Care London (St. Joseph's) is building complete confidence in every care interaction and in the knowledge developed and shared across the hospital and beyond. Inspired by this, people across the organization have undertaken countless innovations and improvement initiatives to create novel partnerships in order to support our patients, all while providing compassionate care during every interaction. These initiatives and interactions are being noticed as both patient satisfaction and employee and physician engagement results have been steadily rising.
Increasingly, the community across the region has been looking to St. Joseph's to enhance its legacy of caring for the most vulnerable people both inside the hospital and in supporting care across the region. This need arises from the fact that the health "system" consists of a series of health providers who are only loosely linked – or from the patient perspective, not linked at all. This contributes both to a fragmented, often unsupported patient experience, and to less than optimal outcomes. On the global rankings of the health care systems of 11 leading countries, Canada ranks 9th, with particularly low scores on access to care, equity and outcomes.
Against this global backdrop, health care leaders in Ontario, including the province, the South West Local Health Integration Network (South West LHIN) and Health Quality Ontario, have set a strategic agenda to work toward a more integrated system of care that elevates patient needs, quality, safety, measurable effectiveness of processes and care, equity and access. More care planning is taking place at the local level, especially in sub-regional planning tables, to ensure that patient needs in every local area are appropriately met.
The South West LHIN has identified five priority populations: francophones, indigenous people, people living at risk of chronic disease, people who are frail or have medically complex conditions, and people living with mental health or addiction issues. The London and Middlesex sub-region integration table (SRIT) has created a draft strategic agenda that focuses on improved transitions, ensuring care can take place in appropriate and supported residential settings, access to and collaboration with primary care, culturally safe and appropriate care, and access to specialized geriatric care.
Over the past several years, St. Joseph's has taken a leadership role in many of these areas. Throughout our strategic planning process, people paid focused attention to how we are being called to contribute more fully toward the creation of a more interconnected, accessible, high quality system, particularly for the most vulnerable people in the region.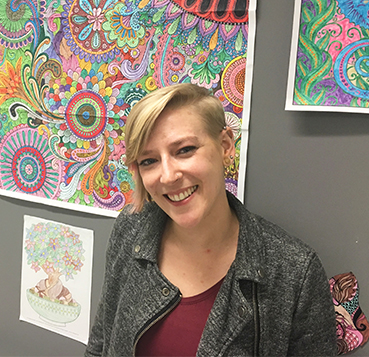 Created by Many Voices
St. Joseph's has increasingly integrated the experience and knowledge of many voices into our work. We have now built a foundation of partnerships with community providers and patient and family councils, found many innovative ways to generate ideas, and have drawn on the potential of everyone who works in the organization. As we move forward, it will be essential to plan, work and communicate in ways that ensure everyone's voice shapes and improves what we do.
In fact, over four months, more than 2,000 voices helped to develop this plan. Our aim was to create a guiding plan for St. Joseph's that reflects the input and feedback we received and captures what matters most to everyone involved: patients, residents, family caregivers, donors, community members, community health and service providers, everyone who works at St. Joseph's, and our partners at London Health Sciences Centre, the South West LHIN and the Ministry of Health and Long-Term Care.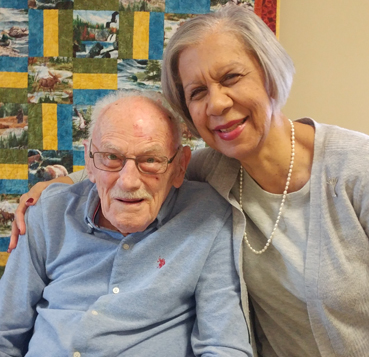 What Matters to the St. Joseph's Community
St. Joseph's plays seven major roles in multiple contexts – Direct Care, Home, Advocate, Global Innovator, Capacity Builder, Regional Leader and System Connector. Playing all of these roles – and doing so with excellence – is central to the work of our organization. At the same time, there is a widespread recognition that St. Joseph's cannot be the leader in all of these areas, and that strategic choices about where to lead will help achieve greater impact.
Across all of the planning conversations, people expressed a deep need to continue strengthening and building on the profound legacy of St. Joseph's as a provider of compassionate care, twinned with its historical strength of technological and clinical innovation. Everyone connected to St. Joseph's sees our primary roles as a leader and partner in providing care and working with patients, residents, and family caregivers to improve the health and quality of life of the most vulnerable people across the region we serve. Everyone recognizes that for so many of the people St. Joseph's serves – people with mental illness and addiction, aging and frail adults, people with multiple health conditions, people living with complex rehabilitation needs of all kinds – it is not enough to provide excellent care. To really support the quest to live fully, good health care must be integrated with social supports, housing, economic resources and community connections. And, to support good health care, there must be a continued focus on philanthropy and a continued focus on fostering a culture of giving, ensuring donors are engaged and inspired by the work we do.
The greatest opportunity for the next three years is to propel St. Joseph's current strengths to new heights of not just caring for vulnerable people, but identifying and shining the light on gaps in care and people at the greatest risk, connecting people and providers in new ways, and providing previously untested solutions, both relational and technological, to improve life and health. This kind of work is already happening across St. Joseph's – but to truly transform care, the organization and all of its partners will need to build a more intentional network to create a more connected system of care and services. For patients and family caregivers, this ideally will not feel like a series of different organizations they are discharged and readmitted to, but a supportive interlacing of the right services, where everyone is continually engaged in reaching their own goals. As this work is brought to the next level, St. Joseph's has the potential to become a true leader in partnering with patients, residents and family caregivers to invent new solutions and create evidence for wraparound care for vulnerable people.
In parallel, one of the distinctive qualities of St. Joseph's is our ability to recognize that everyone who connects with us for care has a unique history, social context, set of needs and personal goals. We have the potential to improve health and quality of life in every interaction – this is central to the foundation of compassionate care already deeply rooted throughout the organization. Over the next several years, we want to take this strength to the next level and ensure that providers consider the needs of every patient and family caregiver in all episodes of care.
The next evolution of our work will be to begin to move toward the next generation hospital: where care happens, not just inside our walls, but also where we reach out through technology and other innovative partnerships to bring care to people where they need it. Everyone at St. Joseph's will be involved in learning, connecting and spreading the many existing pockets of excellence and innovation.
Our full community – including patients, residents, family caregivers, donors, staff, physicians, and learners – will be mobilized to generate and participate in research to improve and innovate care. This involves finding ways to include all patients in research in some form, and creating a stronger, more supportive infrastructure to increase capacity for research and innovation across all programs.
Over the next three years, St. Joseph's will continue on its current path of earning complete confidence, of relentlessly pursuing safety and excellence, and of supporting everyone in their quest to live fully. On this foundation, we will mobilize everyone in our community to become a regional and national leader in distributed, integrated care that leaves everyone who encounters our organization healthier and with a better quality of life.